1/2
Paper surfaces absorb weight tester-Cobb tester HD-A509 OEM Wholesale
Quick Details
Payment:
PayPal,VISA,MasterCard,Western Union,L/C,T/T,D/P,D/A,Other
Supply Ability:
10 per month
OEM Wholesale Paper surfaces absorb weight tester-Cobb tester HD-A509 manufacturer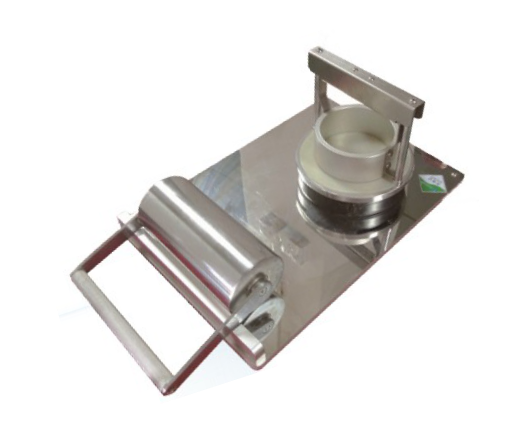 PRODUCTS DESCRIPTION

This OEM Wholesale Paper surfaces absorb weight tester-Cobb tester HD-A509 machine is the special instrument to test the hydroscopicity of cardboard and it is also called paper surfaces absorb weight tester
STANDARD FEATURES
Metal cylinder cross-sectional area

100±0.2 cm

2

Cylinder High

50mm

Quantitative absorbent paper

200-250g/m

2

Absorption rate

75mm/10min

Smooth metal rollers

width, 200±0.5mm; weight: 10±0.5kg

Environmental condition

temperature, 20-40oC, relative humidity < 85%

Outside dimension

(LxWxH) 510x400x365mm

Weight

30kg
EQUIPMENT DETAILS OF HD-A518-1 COBB SAMPLE CUTTER
GENERL SPECIFICATIONS
Packaging Dimensions: (WxDxH) 390*500*550mm
Power supply source: single-phase, 220V±10%, 50/60Hz (can be appointed)
Gross Weight: 50kg
STANDARD FEATURES

Measuring range

0~

300g

Outside dimensio

n

320×200×290mm

Power

220V,50Hz

Precision

0.01
PRODUCT DESCRIPTION

The electronic balance adopts imported high-precision sensors with a double overload protection device, so as to extend its service life. It has automatic weight calibration & linear temperature compensation functions, with liquid crystal display, and triple backlight mode option.

STRONG EXPORT WOODEN CASE IN TRANSIT

Company Introduction:
HAIDA INTERNATIONAL is a professional manufacturer of various kinds of testing equipments over 10 years. HAIDA products are widely used in paper products, packaging, ink printing, adhesive tapes, bags, footwear, leather products, environment, toys, baby products, hardware, electronic products, plastic products, rubber products and other industries, and applicable to all scientific research units, quality inspection institutions and academic fields.
See what company you will work with?
1. Professional Manufacturer of various kinds of testing equipments over 10 years, defect rate is controlled under 0.02%.
2. Completely Production Line. From Raw Material to Delivery, all links are under our control. The quality can be assured.
3. ISO 9001:2008 Quality Management System Certificate.
4. OEM/ODM Service. Just tell us your idea! Our R&D Team is standing by…
5. Our Marketing Investigation Department will send Marketing Research Report to you each season.
6. We are trusted by SCS, INTERTEK, HST, COFCO, ESC, KBMC, LENOVO, PANASONIC, EMC, etc.
7. We accept 100% inspection.
8. Guarantee Period: 365 days, After Sales Service Department provides professional service with you, any questions, just contact us.
FACTORY PHOTOS
ABOUT HAIDA
HAIDA FACTORY ADN LABORATORY

PART OF OUR COOPERATED PART
OTHER MACHINES WE HAVE

HD-E702-2-1 Water Spray Test Chamber - IPX3&4

HD-E804-1000A Drying Oven - Double door