1/4
Computer servo universal packaging material testing machine HD-A513-C OEM Wholesale
Quick Details
Payment:
PayPal,VISA,MasterCard,Western Union,L/C,T/T,D/P,D/A,Other
Supply Ability:
10 per month
OEM Wholesale Computer servo universal packaging material testing machine HD-A513-C manufacturer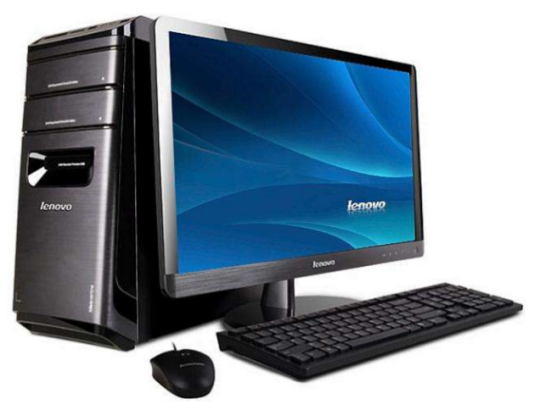 PRODUCTS DESCRIPTION

Computer servo universal packaging material testing machine HD-A513-C is used to conduct Edge Crush test(ECT), Ring Crush Test(RCT), Flat Crush Test(FCT), Pin Adhesive Strength Test(PAT) for paper and paperboard or corrugated board, and flat crush strength (CMT) & CCT (vertical crush strength) of lab corrugating medium. Designed as per standard ISO 13820. Wildly used in packaging industry.
STANDARD FEATURES
| Item | Description |
| --- | --- |
| Capacity | 500kg, imported load cell |
| Load resolution | 1/250,000 |
| Load Precision | Within ± 1% |
| Motor | 400w Panasonic servo motor |
| Operation Mode | Controlled by PC with software TM 2101, Windows 10 operation |
| Test Speed | 0.1-500mm/min(adjustable) |
| Max. Stroke | 500mm (excluding fixture) |
| Platen | 100*100mm |
| Effective Space | 400*500*600mm |
| Platen Parallelism | ±0.05 mm |
| Test unit | Kgf/Ibf/N |
| Dimensions | (L*W*H)1020*510*1060mm |
| Weight | Approx. 100 kg |
| Power | 1∮, 220V, 50Hz, 2A |
GENERL SPECIFICATIONS
Packaging Dimensions: (WxDxH) 1170x660x1260m
Power supply source: single-phase, 220V±10%, 50/60Hz (can be appointed)
Gross Weight: 180kg
Feature:
1.Sturdy body with four bases to enhance the stability of the device when operation
2.Adopt a fixed lower plate and a high-precision load cell to ensure the rapidness and accuracy of the force data acquisition and high measurement accuracy.
3.Controlled by Computer and TM 2101 Software, windows 10 mode operation, with the function of real-time display compression test curve, data analysis management, saving, printing and other functions.
4.Test result can be output with WORD, PDF and EXCEL for data analysis.
5.Can equip with different accessories to conduct 6 kinds of tests, including Edge Crush test(ECT), Ring Crush Test(RCT), Flat Crush Test(FCT), Pin Adhesive Strength Test(PAT) and flat crush strength (CMT) & CCT (vertical crush strength) , is a multifunctional testing machine
6.Test speed can be adjusted in the software to adapt different test requirements from customers.
SOFTWARE – TM 2101

*Setting interface of software and can set different parameters for ECT, FCT, RCT, CMT etc.*

*Test result for ECT and all program has multi-curve which can be saved easily & print out*

ACCESSORIES FOR HD-A513-C

ECT & PAT CUTTER GUIDE BLOCK FOR ECT

Item

Description

Model

HD-A514

Cutting the specimen width

25,

100 mm

Cutting Depth

< 8 mm

Dimension

s

550×4

50

×

160

mm

Weight

36

Kg
PIN ADHESIVE STRENGTH TEST(PAT)

Item

Description

Model

HD-A516

Sample Size

100×25mm

Upper supporter

A, B, C corrugated paper, each with 3 pieces

Lower supporter

1 piece

Weight

A

round

2kg

Package dimension

217*125*98mm / Aluminum box
RCT SAMPLE CUTTER RCT DISC ACCESSORIES

DESCRIPTION
This cutter specially cuts the sample for ring crush test and other test and its knife edge combination is precise to make the edge even.
Item

Description

Model

HD-A515 RCT sample cutter

Sample

152

×

12.7 mm for RCT

Dimensions

670

×

450

×

470 mm

Weight

20Kg



Model

HD-A522 RCT Disc accessories

Circular Width

0.1mm-

0.58

mm (total 1

0

specifications)

Packing

Aluminum Box

Packing size

(L×W×H) 220×125×102mm

Weight

6

kg
FCT SAMPLE CUTTER SUPPORT BLOCK FOR FCT TEST

| Item | Description |
| --- | --- |
| Model | HD-A517 |
| Cutting diameter | 90.6±0.5mm; 112.8±0.5mm; 64±0.5mm;(Optional) |
| Specimen area | 64.5cm2; 100 cm2; 32.2 cm2 |
HD-A840 CONCORA MEDIUM FLUTER

It is used to make samples for CCT/CMT for testing flat crush strength and vertical crush strength of corrugating medium.
Item

Description

Speed

4.5r/min

Temperature Resolution

1°C

Temperature Range

Room temperature-200°C

Work Pressure

(49-108)N

Standard Work Temperature

175°C

Spring Tension

100N

Dimension

56

4

mm*

377

mm*

33

0mm

Power

Single phase, AC 220V±22V,50Hz
HAIDA INTRODUCTION

Founded in 2004, Haida® is the recognized Dongguan, China market leader in the testing equipment industry, having four main manufacture series: Accelerated Environmental Series , Universal Tensile Machine , Paper & Packaging , Foam, Furniture & Optical, also involved in Textile & Shoes & Leather, Luggage, Baby carriage & toys, and optical testing equipment.

STRONG EXPORT WOODEN CASE IN TRANSIT

See what company you will work with?
1. Professional Manufacturer of various kinds of testing equipments over 10 years, defect rate is controlled under 0.02%.
2. Completely Production Line. From Raw Material to Delivery, all links are under our control. The quality can be assured.
3. ISO 9001:2008 Quality Management System Certificate.
4. OEM/ODM Service. Just tell us your idea! Our R&D Team is standing by…
5. Our Marketing Investigation Department will send Marketing Research Report to you each season.
6. We are trusted by SCS, INTERTEK, HST, COFCO, ESC, KBMC, LENOVO, PANASONIC, EMC, etc.
7. We accept 100% inspection.
8. Guarantee Period: 365 days, After Sales Service Department provides professional service with you, any questions, just contact us.
FACTORY PHOTOS
ABOUT HAIDA
PART OF OUR COOPERATED PART
ISTA Certification

HD-A520 Single wing Drop test machine