1/2
HD-E809 Vibration Test System With Temperature & Humidity Chamber
Quick Details
Payment:
PayPal,VISA,MasterCard,Western Union,L/C,T/T,D/P,D/A,Other
Supply Ability:
10 per month
HD-E809 Vibration Test System Description
Electro-dynamic vibration Shaker provides a testing platform for packing and transportation simulation, mechanical shock, mission profile and any other real-world condition simulation. Utilizing the most advanced controller, the closed-loop system can accurately reproduce real-world vibration conditions on products from the industries like electronic, automotive, aerospace, aviation, etc.
FORCE FORMULA AND VIBRATION GENERATOR STRUCTURE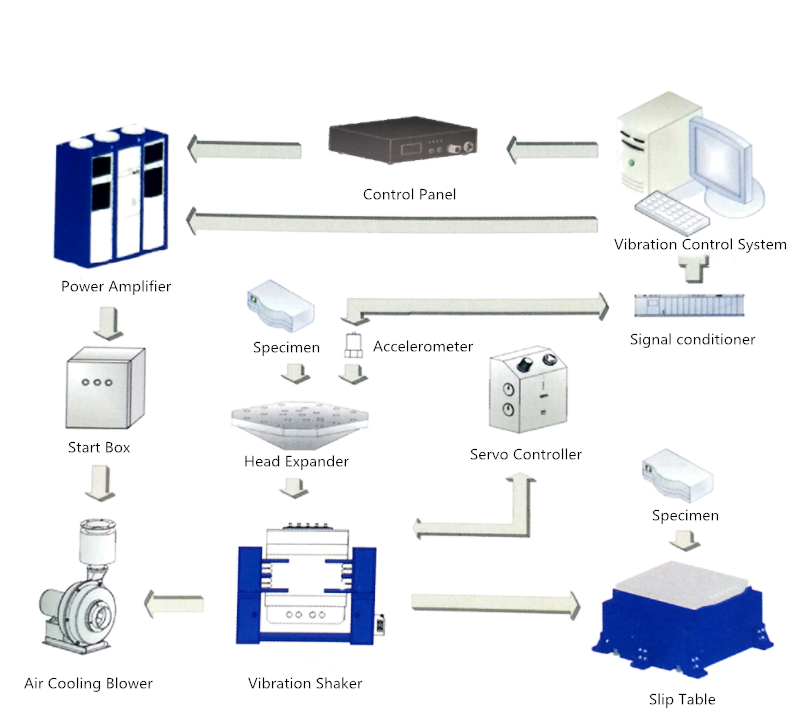 HD-E809 Vibration Test System Details
Item

Description

Force

(Maximum)

Sine

600Kg.f peak

Random

600Kg.f r.ms

Shock

600Kg.f peak

Frequency Range

5~2500 Hz

Max. Displacement

(Peak to Peak) 51mm

Max. Velocity

1.8m/s

Max. Acceleration

100G (980 m/s2) without loading

Vibration direction

Vertical and horizontal

Armature Diameter

Ф200 mm

Effective Armature Mass

6kg

Table screw

17×M10

Max. payload

300kg

Magnetic Leakage

<10gauss

Axial Vibration Isolation Frequency

2.5HZ

Allowable eccentric moment

>300N.m

Dimension

1200mm*790mm*840mm (Head Expander is excluded)

Weight

1600kg (Slip Table is excluded)

Power supply

AC 3-phase 380V/50Hz,18 KVA

Grounding resistance

≤4Ω

Air compressor

0.4-0.6Mpa (provided by customer)

Cooling method

Air cooling
HD-E809 Vibration Test System Images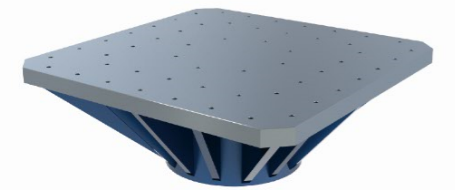 HAIDA INTRODUCTION
Founded in 2004, Haida® is the recognized Dongguan, China market leader in the testing equipment industry, having four main manufacture series: Accelerated Environmental Series (AES), Universal Tensile Machine (UTM), Paper & Packaging (P&P), Foam, Furniture & Optical (FFO), also involved in Leather, Textile, Mobile, Automobile, Leather and Rubber, and other tailor-made testing equipment.